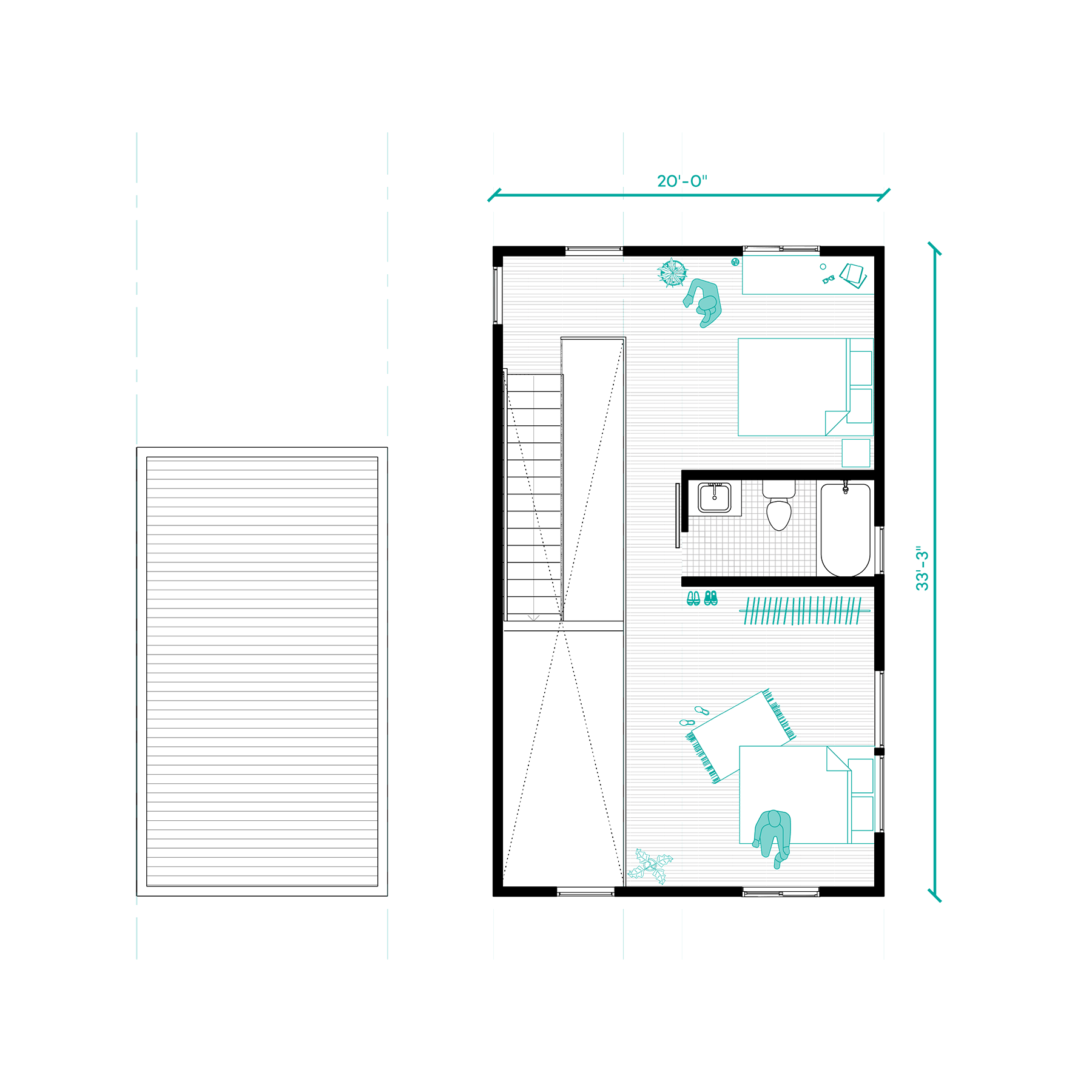 Newton: What's Left Lot?

San Diego, CA
Entitlements
Single Family Home
Hard Costs: $160,000
1,200 SF interior, 350 SF exterior

Off-site construction coupled with a tight nearly square site form a challenging set of constraints for a courtyard home in the Barrio Logan neighborhood of San Diego. The site design centers on flexible outdoor rooms which become natural extensions of the interior. A native palette of low water shrubs, succulents and perennials provide a variety of texture and form pre-adapted to the variety of conditions onsite. The project serves as a proof of concept for affordable construction methods in coastal Southern California.